Exclusive: Amazfit Vienna, aka Falcon gets price reveal
Back in May details of Amazfit Vienna (aka Falcon) and T-Rex 2 Pro were leaked by GSMArena. The devices were supposed to be launched this summer. It looks like the first of these two may be about to land.
Zepp Health has unveiled a few new timepieces in the past few of months. This includes the GTS 4 and GTS 4 Mini, alongside the GTR 4 which we reviewed last week. This is a very capable watch that improves on its predecessor in a number of different ways.
We also saw the Amazfit T-Rex 2. That one saw the light of day in late May. Its new additions come in the form of a larger 1.39 inch display, longer battery life and dual-band five satellite positioning. The device comes with the same super-tough build as its predecessor while retaining the lightweight design. Beyond that there's support for over 150 different sports and some Firstbeat metrics sprinkled in.
But this poses the question – what happened to Amazit Vienna and T-Rex Pro 2? They were supposed to be officially unveiled by now. A new retailer listing suggest we may see at least one of these two soon.
---
Amazfit Vienna (aka Falcon) & T-Rex 2 Pro – what is known about their specs
The Amazfit Vienna name is used interchangeably with Amazfit Falcon. The latter is actually how it is referred to in the retail listing on the German website (thanks Marian in comments below). This is reportedly a premium rugged watch for the outdoors. It certainly has a premium price tag – €499,99 according to the website.
The fact that there's a placeholder for the watch means we may, very well, see it by mid-November. Possibly alongside T-Rex 2 Pro. Beyond that it doesn't make much sense to reveal anything new as we will already be into the holiday sales period. In that case Zepp Health is better off delaying the official unveil for CES 2023 in early January.
T-Rex 2 Pro
As far as expectations, the T-Rex 2 Pro will reportedly come with a very similar design to the base variant. So same screen size and resolution. But there will be new colour combinations including Astro Black and Gold, Wild Green, and Desert Khaki, as well as a classic black colour option.
One of the upgrades was supposed to be the BioTracker 3.0 PPG biometric sensor, but little else new has been revealed. If Zepp Health has run into manufacturing or other delays, it might not make sense to launch with that sensor. To remind, both the GTR 4 and GTS 4 have the BioTracker 4.0 PPG biometric sensor. Why release something with an outdated sensor?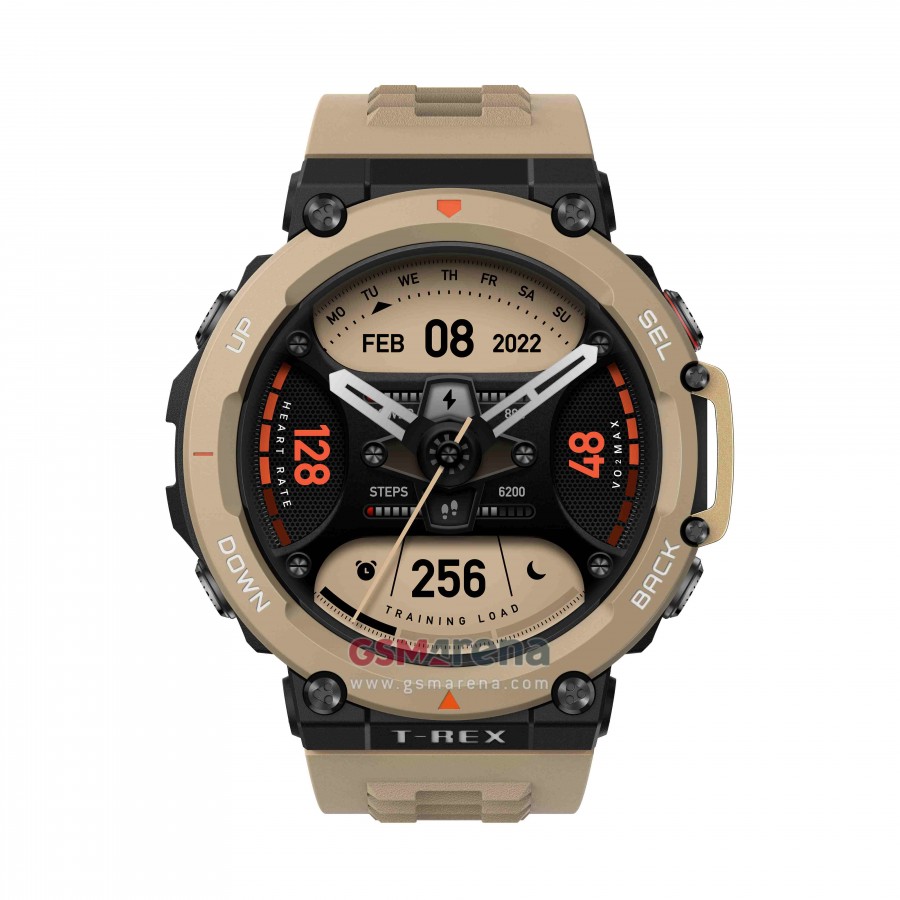 Amazfit Vienna, aka. Falcon
Moving on to Amazfit Vienna, and that one is a bit more exciting addition that the T-Rex 2 Pro. It comes with a titanium unibody casing and sapphire glass screen. In essence, this is supposed to be a supped up T-Rex 2 Pro. Early this year there was even speculation that this could be the successor to Stratos 3.
Essential reading: Top fitness trackers and health gadgets
Its AMOLED is smaller measuring 1.28 inches with 416 x 416 pixels resolution and 1000 nit peak brightness. Other upgrades come in the form of 20ATM water-resistance which means the watch can be used during high-speed water-sports. RAM is the same at 32MB but storage is up from 512MB on T-Rex 2 Pro to 4GB.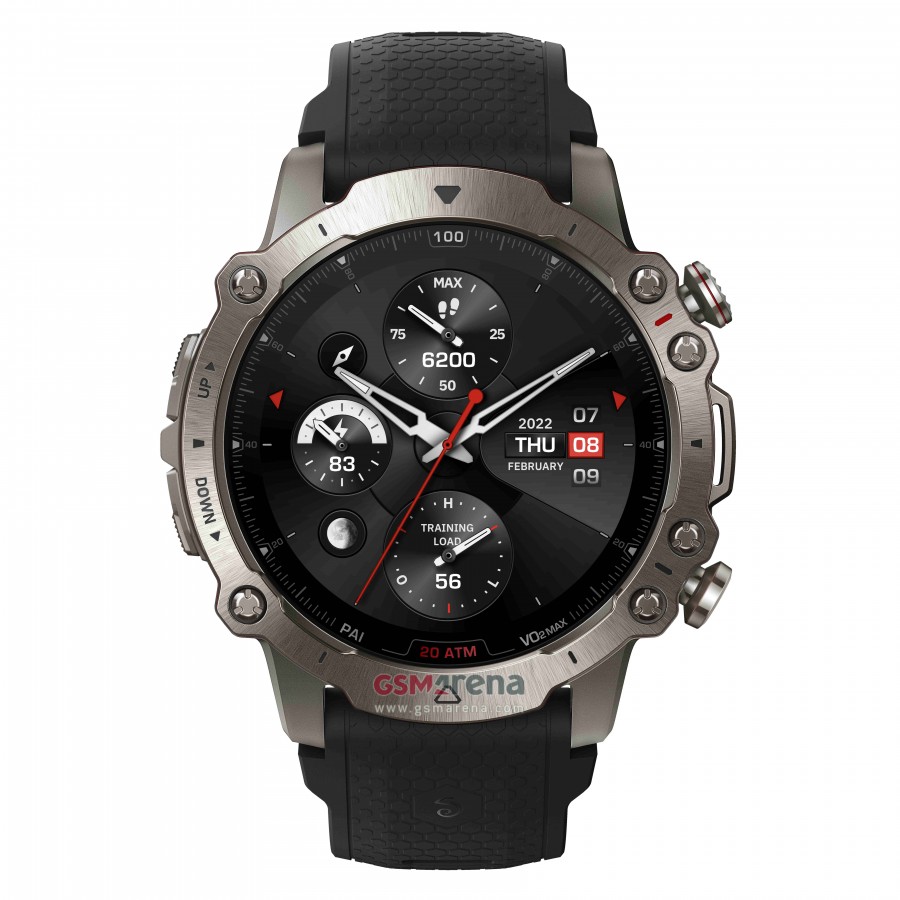 The sports and health tracking features are reportedly the same as on T-Rex 2 Pro. But battery life is down from 24 to 14 days in smartwatch mode.
Why exactly battery life is down is not clear considering both the T-Rex 2 Pro and Vienna are expected to pack a 500mAh Lithium Ion battery. Particularly when you take into consideration that the latter has a smaller sized display. So that information might not be accurate. Or Vienna might be gaining some smart functionality.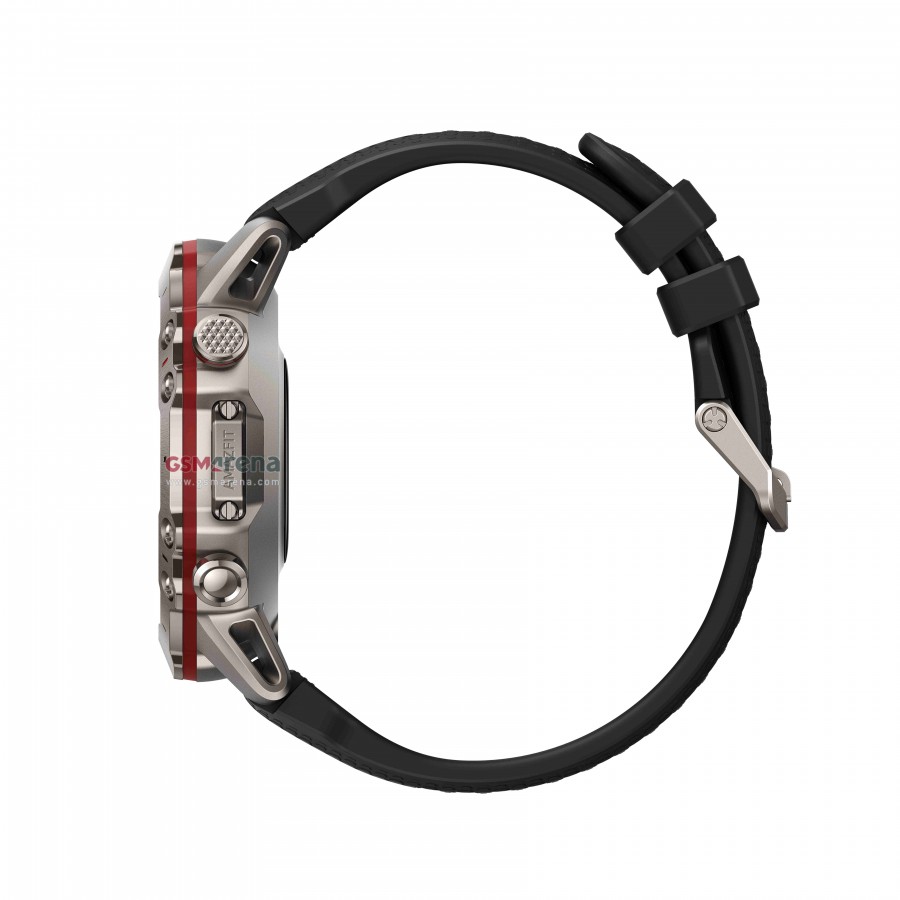 We also spotted a few regulatory certifications for Amazfit Falcon that go under the moniker A2029. This includes SIRIM, BIS India and FCC. All of these were secured early in 2022 which confirms the device is in the works. This also shows that Zepp Health is planning both an India and Global launch. In fact you can view some of the registration documents including real-live pictures on the Electric Garden website.
Like this article? Subscribe to our monthly newsletter and never miss out!